This post brought to you by Piccadilly Restaurants. All opinions are 100% mine.
Writing about Piccadilly Restaurants restaurant today conjures up some precious memories for me. When I was a girl, getting to spend the weekend or a week during summer break at Grandma's house was a very big deal. I recall being so jealous of my older sister's time with Grandma, when I was still too young to be away from home overnight.
My grandmother never drove a car, so when I visited her we always took the church bus to the mall and then to have dinner at Piccadilly with all of her friends. My eyes always got so big when I saw the fried chicken and mashed potatoes (still two of my favorites), and then all of the amazing desserts I had to choose from. Grandma was always sure to spoil me by letting me pick out any piece of cake or pie my heart desired.
The combination of wonderful memories with Grandma and the delicious food has kept me going back to Piccadilly Restaurants over the years.
We have a Piccadilly restaurant in Augusta that I love popping into from time to time with my own family. It's almost a Southern tradition to eat at Piccadilly. This summer my family will be taking advantage of a fabulous new Piccadilly drink and dessert offer.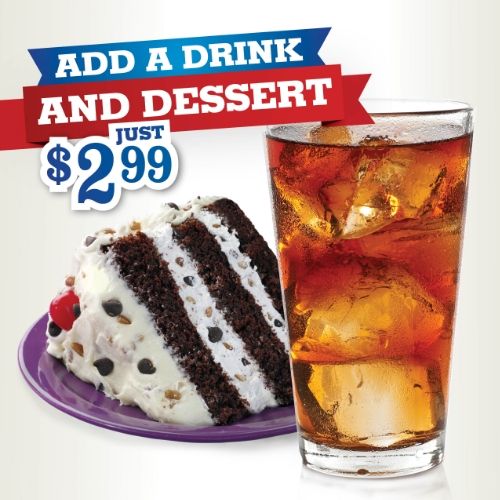 This summer when the temperature heats up, cool off with an ice-cold Coke and a dessert fresh from the freezer. Add a drink and dessert to your meal at Piccadilly Restaurants for just $2.99. Choose from Piccadilly's large selection that includes Coca-Cola, whom Piccadilly has been proud to call a partner for over 50 years.
What's your favorite drink and dessert combo at Piccadilly restaurant?
Related articles