This post brought to you by Hunt's®. All opinions are 100% mine.
I love Italian food. I really LOVE anything dish with tomatoes. There is nothing better than a good red sauce. I have been working on my family tree the last few months, and am astonished that I don't have any roots tracing back to Italy. How could that be? I wonder if there is any such thing as an honorary Italian.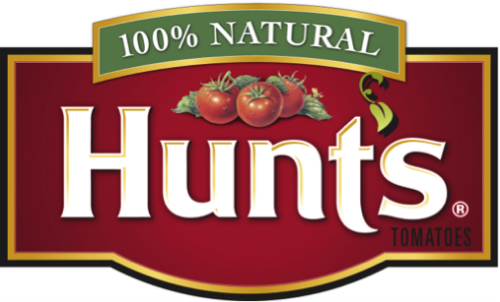 Hunt's® has teamed up with Kraft® for a second year to create 12 new signature recipes featuring Hunt's® canned tomatoes and Kraft® Parmesan Cheese. Needless to say, when I was asked to share one of these recipes with you, I jumped at the opportunity. I use Hunt's® diced, stewed and whole tomatoes in my cooking all the time.
Earlier this week I made Slow Cooker Mushroom Spinach Lasagna, one of the new signature recipes featuring Hunt's® canned tomatoes and Kraft® Parmesan Cheese. It was so delicious! Plus, it was super easy to make. Slow cooker lasagna is the way to go! I may never make it in the oven again.
Slow Cooker Mushroom Spinach Lasagna
Ingredients:
PAM® Original No-Stick Cooking Spray
1 tablespoon olive oil
1 pkg (8 oz each) fresh sliced mushrooms
1 pkg (6 oz each) baby spinach leaves
1 can (14.5 oz each) Hunt's® Diced Tomatoes with Basil, Garlic and Oregano, undrained
2 cups Hunt's® Tomato Sauce
1/2 teaspoon dried Italian seasoning
1/4 teaspoon salt
1 container (8 oz each) part-skim ricotta cheese
1/2 cup Kraft® Grated Parmesan Cheese, divided
1/4 teaspoon ground black pepper
6 dry lasagna noodles, uncooked
1-1/2 cups shredded Italian blend cheese, divided
Directions:
1. Spray inside of 4-quart slow cooker with cooking spray. Heat oil in large skillet over medium-high heat. Add mushrooms; cook 3 minutes, stirring occasionally. Add spinach; cook 3 minutes more or until mushrooms are tender and spinach is wilted, stirring occasionally. Stir in undrained tomatoes, tomato sauce, Italian seasoning and salt. Bring to a boil. Reduce heat and simmer 3 minutes, stirring occasionally. Meanwhile, combine ricotta cheese, 1/4 cup Parmesan cheese and pepper in small bowl; set aside.
2. Spread 3/4 cup sauce mixture over bottom of slow cooker. Layer 3 lasagna noodles over sauce mixture, breaking noodles to fit. Top with 3/4 cup sauce mixture, ricotta cheese mixture and 1 cup Italian cheese. Top with 3/4 cup sauce mixture and remaining 3 lasagna noodles, breaking to fit. Spoon remaining sauce mixture over noodles.
3. Cover; cook on LOW 5 hours or until noodles are tender. Sprinkle with remaining 1/2 cup Italian cheese and remaining 1/4 cup Parmesan cheese. Cover; let stand 5 minutes or until cheese melts.
Recipe Source: Hunts
The new signature recipes are fantastic and feature a variety of flavors and ingredients. The new recipes include Weeknight Mini Meatloaves, Nacho Macaroni and Cheese Bake, Pesto Pomodoro Chicken, Easy Chicken Parmesan, 30-Minute Chili and more! Recipes available at Hunts.com.
I love that Hunt's® tomato are 100% natural – with no artificial preservatives. Plus, Hunt's® cans each tomato for the diced, stewed, and whole varieties within hours of picking it from the field, and uses FlashSteam® (a proprietary, natural peeling method using steam from hot water) to peel our tomatoes — similar to how tomatoes are peeled by home canners.  
Did you know that October is National Tomato month?  Now is the perfect time to try out any of Hunt's® recipes. The new recipes available at Hunts.com make it so easy for you to prepare delicious food. You don't have to be a master chef to create great meals that your family will love.
Hunt's #FlavorServed Twitter Party
Join the Hunt's #FlavorServed Twitter party on 29th! There are some great prizes up for grabs. See the details below and official rules.
Date: October 29th 12pm-1pm EST
Hashtag: #FlavorServed
Brand: @HuntsChef
Hosted By: @ModernDayMoms @FormulaMom
Stay connected: Hunt's® Facebook | Hunt's® Pinterest | Hunt's® Twitter
Be sure to RSVP below!
Related articles